W
hether you're a first-time homebuyer, a seasoned homebuyer, a seller, a realtor, or an investor, you can trust the professionalism of RCI Services for your home inspection services. Protecting homebuyers in the Central Middle Tennessee area since 1997, RCI Services has performed inspections on properties ranging from 760 to 24,000 square feet, including
New homes
Historic homes
Log homes
Existing homes
Pools
---
Commercial inspection services are also available. Business owners can benefit from a comprehensive inspection that assists you in determining whether a commercial property serves your needs and use. RCI Services will provide an unbiased report on the condition of the visible and accessible systems and components of the commercial property. Call Ray or Judy at 615-371-5888 if you are interested in a commercial inspection.

Residential Inspections
RCI Services offers customer-friendly home inspection services that include a full recap after the inspection. When you hire RCI Services, you can always ask questions and get straight answers. You typically receive next-day comprehensive inspection reporting. When you need home inspection services, RCI Services offers the following:
RCI Home Inspection
The signature inspection from RCI Services examines the visible and accessible systems and components of your home. The goal of the inspector is to provide you with an unbiased view of the condition of the property at the time of the inspection and to inform you of defects that were discovered and recommend solutions. The inspection is conducted according to the Standards of Practice and Code of Ethics of the State of Tennessee and the American Society of Home Inspectors. A residential inspection is followed by an easy to navigate electronic inspection report that will include the following areas:
GROUNDS – driveway, walkways, retaining walls, patio, fences and gates, grading and landscape features.
EXTERIOR – stairs, walls, trim, doors, windows, porch, deck, gutters and downspouts and the chimney.
GARAGE/CARPORT – garage interior and garage vehicle door operation.
FOUNDATION – slab on grade, raised foundation, crawlspace and framing or basement foundation walls and framing.
ROOF & ATTIC – roof type, flashing, attic including ventilation and insulation.
PLUMBING – main line, supply lines, waste lines, exterior faucets, water heater and laundry area.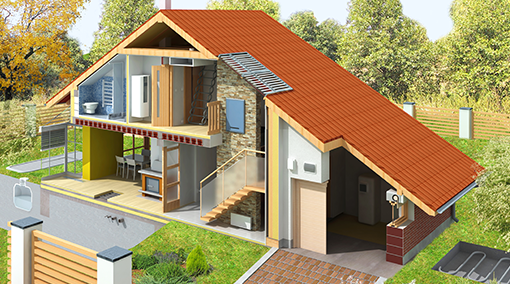 HEATING AND COOLING – type of system, fuel source, unit condition and location.
ELECTRICAL – service supply, main panel, sub panels, conductor type, smoke detectors and wiring defects.
INTERIOR – doors, windows, walls, ceilings, floors, fireplace, ceiling fans and stairs/handrails.
KITCHEN – sink plumbing, disposal, counters, cabinets and all installed appliances.
BATHROOMS – toilets, sink plumbing, counters, cabinets, venting, bathtubs and showers.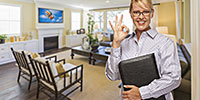 Pre-Listing Inspection
Before placing you home on the market, a pre-listing inspection can identify current issues in your home that need to be addressed to ready it for sale. This inspection can help to eliminate surprises from the buyer's inspection and reduce the time your home remains on the market.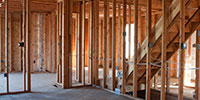 New Construction Phase Inspection
When you are building a new home, RCI Services recommends that it be inspected at two phases during the construction process. The first phase is just before the drywall is installed to ensure that building progress meets and exceeds industry standards and to identify defects that need to be addressed by the contractor before they are no longer accessible in the next phase of construction. The second phase is at the end of construction before the builder's pre-final walkthrough.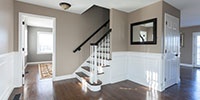 New Construction Inspection
A new construction inspection is performed after the completion of construction of your new home and before the builder's pre-final walk-through. The inspection evaluates the systems and components of a new home and helps to ensure that they are installed and working properly.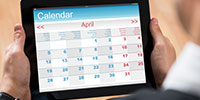 Builder's Warranty Inspection
This inspection is typically performed in the 11th month after the occupancy of your new home. This is a comprehensive home inspection that helps you identify issues that need to be addressed by the builder prior to the expiration of your one year builder's warranty.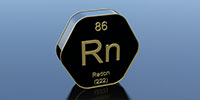 Radon Testing
Radon is a naturally occurring, odorless, radioactive gas that results from the breakdown of uranium in soil and rock. Radon is the leading cause of lung cancer among nonsmokers in the United States. Protect the health of your family with a radon test that will measure the presence and levels of radon gas in the home.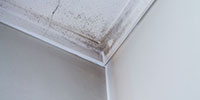 Mold Testing
Mold can cause health issues for humans and structural damage to property. RCI Services provides a visual assessment and air quality testing for mold.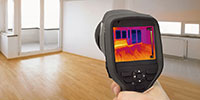 Thermal Imaging Inspection
Also known as infrared thermography, thermal imaging involves the use of an infrared camera that can aid in detecting temperature variations that can identify potential problems such as moisture penetration, insulation deficiencies, air leaks and overheating electrical components.
Create Request List™ (CRL™)
The inspection report includes access to the Create Request List™ (CRL™) which is a convenient tool for real estate agents and homebuyers alike. The CRL™ allows you to make a custom list of repairs from the inspection report. This user-friendly addendum attachment can facilitate communication between all parties involved and is time and date stamped for your convenience. Try the interactive demo and you'll see how easy it is to use. Your custom CRL™ lets you
Create a repair list
Edit the list
Add repairs and remodeling suggestions
Communicate between your Realtor, inspector and seller
Email your inspection report to your builder or Realtor
Create a list of home improvements projects
Schedule A Home Inspection Today!